Footholds need not be very big...these 15 holds are extra small in size but offer lots of purchase for your toes on the steepest of walls.
The utilization of countersunk bolts allows some of the holds in this set to be have a lower than usual profile, forcing you to be more accurate than usual with your footwork.
You have the option of purchasing a 7/32" Ergo Wrench to tighten these bolts. As pictured below.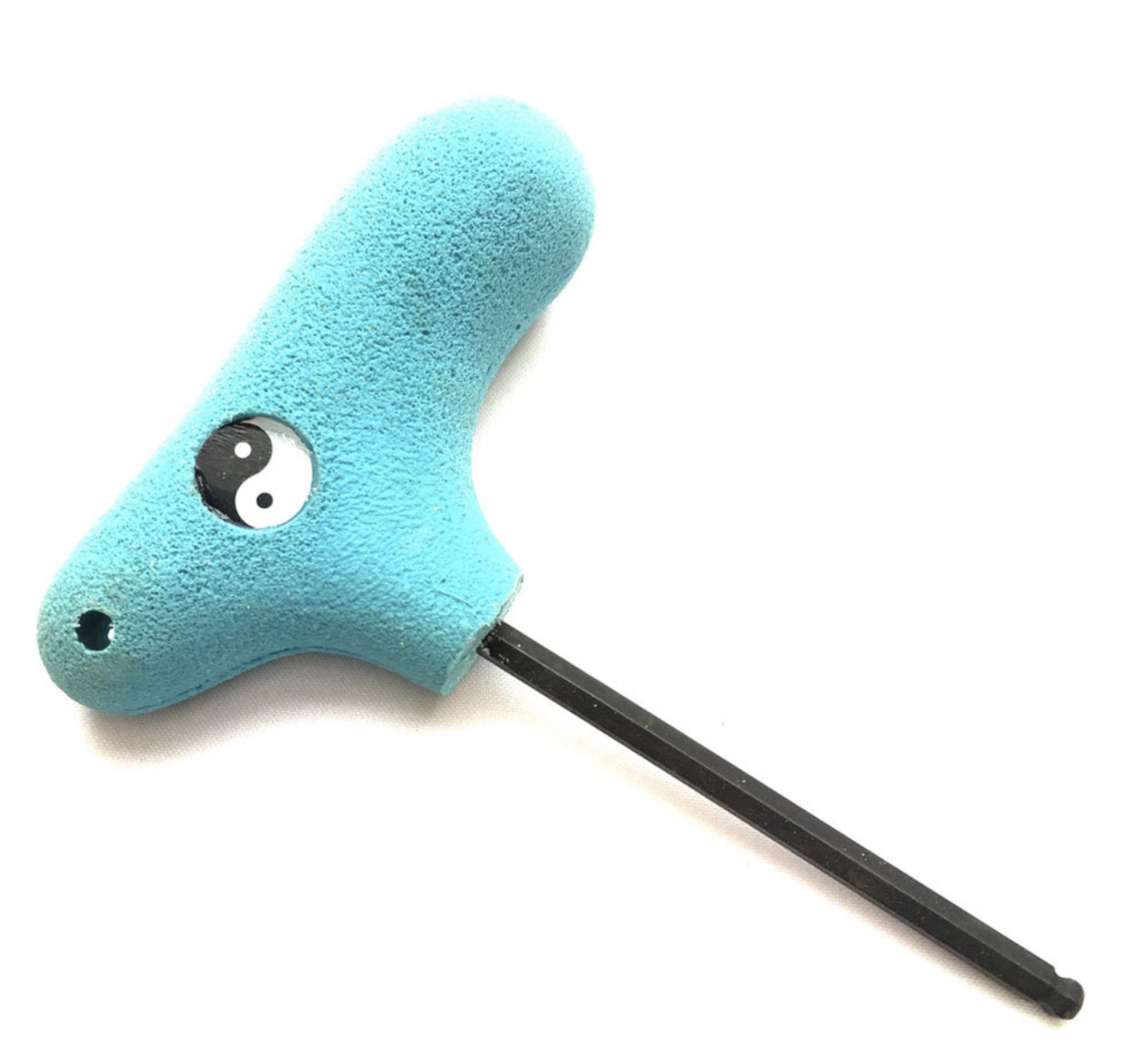 This set requires 15 x 1.5" countersunk bolts.
All bolt-on holds/sets require socket head type bolts, except for the Classic Footholds Set which requires countersunk head bolts.
All bolts Uncarved Block sells are imperial 3/8" diameter with UNC threads.
Unless otherwise stated, t-nuts are not included with holds or sets.
Any items shown in pictures other than holds are to show scale and are not included with purchase.
More information about hold colors click here.
Bolts optionally supplied with holds/sets are suited for 17-20 mm thick climbing walls, if you require longer bolts order these separately.
It is cheaper & faster to select random colours.
Good set of feet and more

27 April 2019

lots of foot holds with a big variety in slopyness/positivity. The low profile of the set makes them quite different to other holds. It is a great addition to my wall to have holds so small that still bolt on thanks to the countersunk bolts. These bolts do need a bit more cranking down to avoid spinning but its an easy price to pay.




(4)
Such good value

3 November 2016

These are amazing value for what you are getting. For feet these are big holds, the majority of which I am actually using as hand holds on my 50 degree wall as they are so positive and comfortable. There are definitely a number of these that can only be feet but the rest are amazing hand holds as well. If you want really small difficult feet holds you may be better of with the triangular jibs but I don't have those so can't say for sure. But if you'd like a good mix of positive foot and hand holds at a great price I don't think you can do better than these. I'm thinking of getting more just because they are so versatile, In fact the rule should be whatever sets you buy from Uncarved block always throw in an order of these too.




(5)
Related Products
You May Also Like
Product History