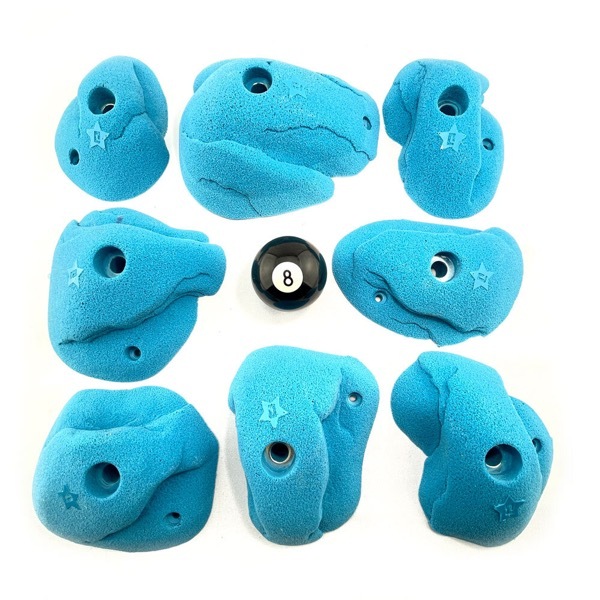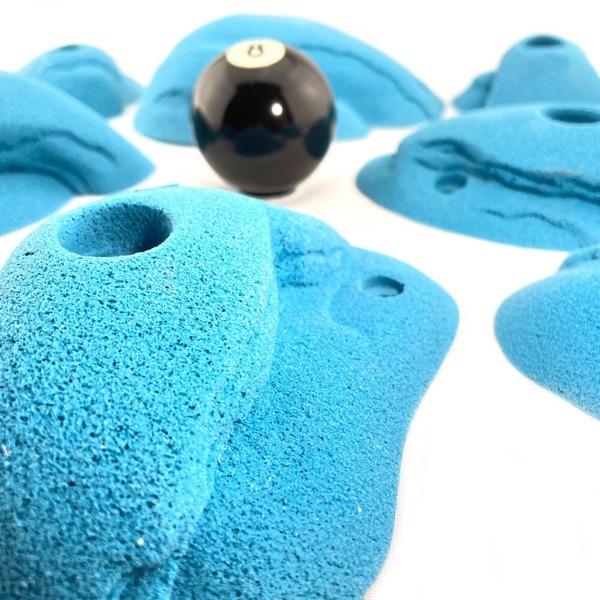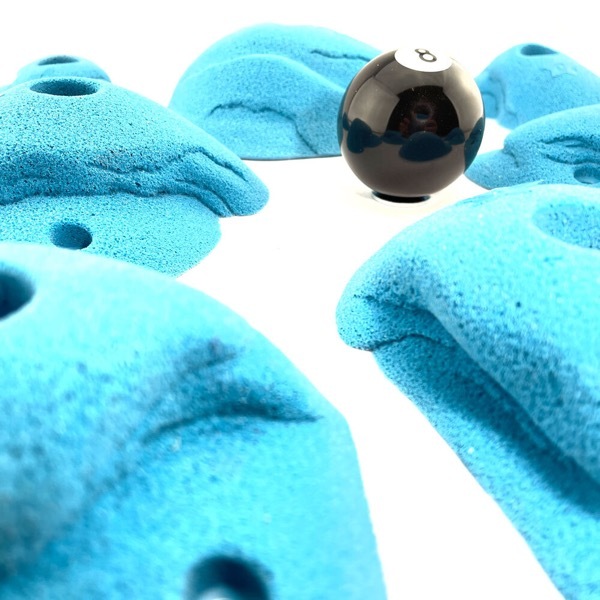 $128.00

More info | Make 4 payments of $32.00 over 8 weeks!
A set of 8 pinches / slopers to keep you guessing.
mimicking the subtle granite features found on southeastern US granite
finger friendly>
these holds will find the most use on lower angle walls or on a feature
Made in Australia
This set requires 8 x 2" bolts.
T-nuts in images are for scale only and not included with purchase.
All bolt-on holds/sets require socket head type bolts, except for the Classic Footholds Set which requires countersunk head bolts.
All bolts Uncarved Block sells are imperial 3/8" diameter with UNC threads.
Unless otherwise stated, t-nuts are not included with holds or sets.
Any items shown in pictures other than holds are to show scale and are not included with purchase.
More information about hold colors click here.
Bolts optionally supplied with holds/sets are suited for 17-20 mm thick climbing walls, if you require longer bolts order these separately.
It is cheaper & faster to select random colours.
Hard Pinches

By:

Jay

on 13 February 2023

Steeper the wall gets the more desperate these holds get. Edges are slight and most can be pinched if the orientation is right.




(4)
Great value granite

13 July 2019

These holds are overall bigger than i expected for the price tag. Good variety from flat tiny crimp edges to tall rounded pinchy things. Some of them I am still figuring out what the intended grip was from the shaper, there are many options and some might only become clear on the right angle (i have mine mainly on a 30° wall). So some of them I absolutely love, others provide a challenge each time i go to grab them. Lots of variety, great texture, complex shapes.




(5)
Tough Fun

18 January 2018

Deceptive holds that are hard to hold if you don't get them the right way. They look similar but all are slightly different. I have them on a vertical wall.




(4)
Related Products
You May Also Like
Product History